You are here

5 Ways To Invest In The 5G Future
5 Ways To Invest In The 5G Future
Submitted by Silverlight Asset Management, LLC on December 10th, 2019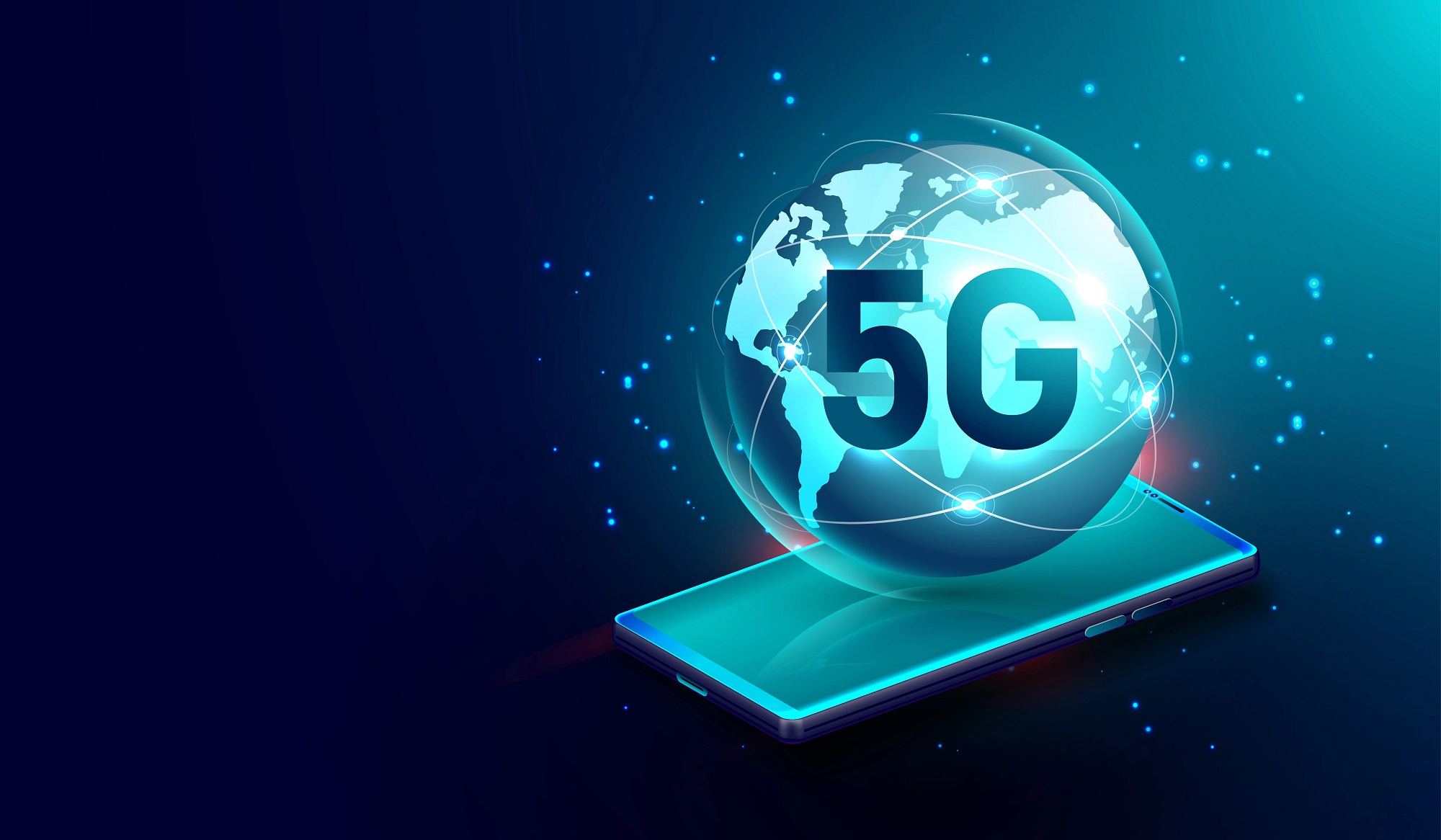 5G is coming. Are you positioned to capitalize?
The name "5G" stands for fifth-generation mobile networks. About once every decade, wireless technology experiences a major paradigm shift.
1G (~1980): The first generation pioneered wireless telecommunications. Those "Brick" cell phones you see in some 1980's movies are from the 1G Era. They weighed 2 pounds, offered just a half-hour of talk time before recharging, and sold for $3,995.
2G (~1990): Second generation wireless was a digital standard, circuit-switched technology. 2G improved the quality of voice traffic but had limited data functionality.
3G (~2000): Third generation wireless was a big breakthrough. When Apple rolled out the 3G iPhone in 2008, it was twice as fast as the previous iPhone, half the cost, had a built-in GPS, and unleashed the App Store.
4G (~2010): Fourth generation (4G) wireless services is the current standard. 4G is much faster than 3G, which allows us to use our phones to catch an Uber, stream movies on Netflix, post new photos to Facebook, and connect on FaceTime.
Without 4G, "FANG" would not be an acronym.
So, what's in store with 5G? More disruption, of course.
Fifth-generation wireless technology (5G) will lead to over a 10 times increase in data speed, low latency, and enhanced ability to support billions of connected devices.
Importantly, 5G will also extend mobile connectivity beyond traditional mobile devices, like cell phones and tablets. The next few years will usher in a brand new version of what a connected world looks like.
Here's a quick preview:
Many of the hottest buzzwords in tech are linked to 5G, including: artificial intelligence, autonomous vehicles, smart grid technology, the 'Internet of Things', big data, and augmented reality.
The move to 5G will create huge opportunities for many companies. Investing in pure plays levered to a growth theme is tricky, though, due to execution and valuation risk.
If you value risk-adjusted returns, like I do, here are five companies with proven business models that should do even better as 5G rolls out.
Crown Castle International (CCI)
In order for all our connected devices to work harmoniously, we need to build out the infrastructure.
Crown Castle International is a REIT that owns, operates and leases cell towers and other infrastructure for wireless communications. Tower and fiber network operators will be among the early beneficiaries of 5G, as telecom carriers upgrade their network coverage and capacity.
Crown Castle has a 3.5% dividend yield and trades at 22.3 times estimated FFO. The firm's main peers, American Tower and SBA Communications, trade at multiples of 26.3 times and 27.7 times, respectively.
Amdocs Limited (DOX)
Amdocs is a provider of customer experience solutions to clients in the telecommunications industry. Amdocs won Most Innovative 5G Strategy at Light Reading's Leading Lights 2019, and the company recently acquired TTS Wireless to further expand its 5G capabilities.
Amdocs has zero debt and ROE is close to 14%. The stock has a 5.4% shareholder yield (dividends + stock buybacks) and trades at 18 times free cash flow.
Xilinx, Inc. (XLNX)
Xilinx is a leader in programmable chips, which positions the company well in key growth areas like artificial intelligence, cloud computing, autonomous driving, and the Internet of Things. The company has ramped R&D spending in recent years to position itself as a sustainable player in 5G communications.
The stock is down over 30% from its all-time high in the spring. Management has issued conservative guidance for next year, which reset expectations and created a better entry point for new investors. Operating margins hover around 30% and the stock trades at 22 times free cash flow with a 5.6% shareholder yield.
Qualcomm (QCOM)
Qualcomm manufactures digital wireless communications equipment and is a market leader in wireless chips.
Qualcomm should benefit from a richer 5G handset mix and pricing, while the greater number of connected devices should also lead to growth in licensing sales. Earlier this year, the company reached a multi-year chipset supply agreement with Apple, validating Qualcomm's leadership in 5G modems.
Qualcomm is highly profitable with operating margins of 35% and ROIC of 40%. Shares trade at 16 times free cash flow with a 5.0% shareholder yield.
Verizon Communications (VZ)
Verizon is an integrated telecommunications company, whose business is now mostly wireless dependent (70% of revenues).
Verizon is focused mainly on 5G to drive its next leg of growth. Tiered pricing options should increase average revenue per user. Moreover, the potential for growth in business-wireless connections from the development of industrial-use cases is one of Verizon's biggest 5G opportunities.
The stock was stuck in a trading range between $45 and $55 from 2013 through 2018. Currently at $61, Verizon looks like a breakout candidate. Shares trade at 14 times free cash flow with a 6.1% shareholder yield.
Originally published by Forbes. Reprinted with permission.
---
Disclosure: I own shares of CCI, DOX, XLNX, QCOM and VZ in accounts that I professionally manage. This material is not intended to be relied upon as a forecast, research or investment advice. The opinions expressed are as of the date indicated and may change as subsequent conditions vary. The information and opinions contained in this post are derived from proprietary and nonproprietary sources deemed by Silverlight Asset Management LLC to be reliable, are not necessarily all-inclusive and are not guaranteed as to accuracy. As such, no warranty of accuracy or reliability is given and no responsibility arising in any other way for errors and omissions (including responsibility to any person by reason of negligence) is accepted by Silverlight Asset Management LLC, its officers, employees or agents. This post may contain "forward-looking" information that is not purely historical in nature. Such information may include, among other things, projections and forecasts. There is no guarantee that any of these views will come to pass. Reliance upon information in this post is at the sole discretion of the reader.​​