You are here

A Tale Few People Know About An Oscar-Winning Investment
A Tale Few People Know About An Oscar-Winning Investment
Submitted by Silverlight Asset Management, LLC on March 14th, 2018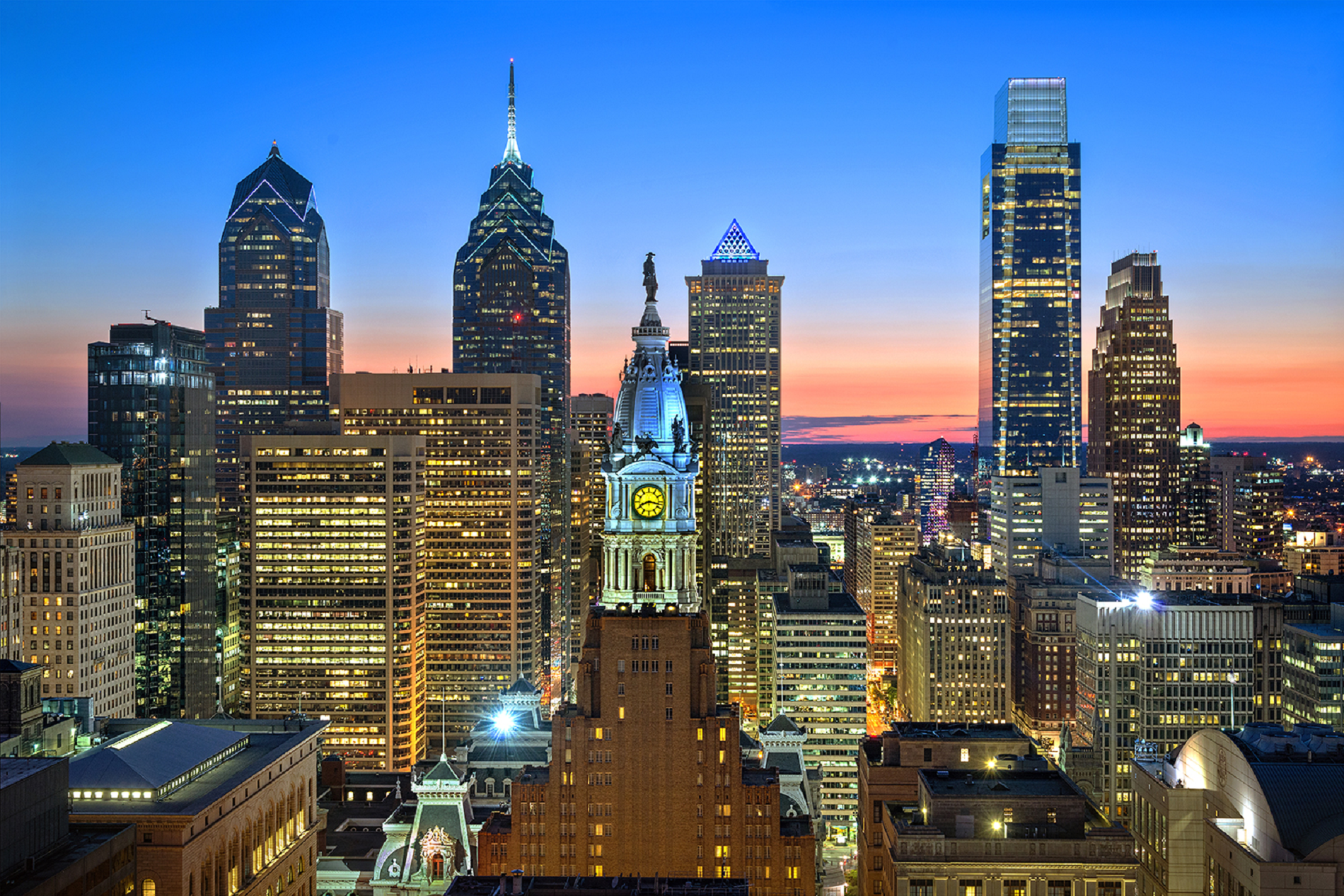 This is a story about a man who made a smart investment and went the distance pursuing his dream.
The man grew up with a burning desire to be in the movie business.
However, this dream faced serious obstacles from the moment he was born. The nerves in his face were accidentally damaged when he was pulled from the womb by forceps, which gave him a droopy look and slurred speech.
All actors looking to "make it" face daunting statistics. Yet this actor faced extra adversity. Casting directors didn't just reject him—they piled on with stinging criticism. "You don't look right for the business ... You don't sound right ... Go do something else," they said.
He struggled to find work. Broke and destitute, his wife begged him to get a traditional job. But the actor refused to give up on his dream.
While visiting the New York Public Library, the actor sat down and beside him was a book that would change his life—the stories of Edgar Allan Poe. Poe's words leapt off the page, inspiring the actor to try his hand at writing.
He wrote a series of screenplays. The early ones were rejected, except for one he sold for a hundred dollars.
To get by, the actor hocked his wife's jewelry and effectively ended their relationship.
Out of food, out of money and on his own, the actor had just one meaningful thing left: his dog.
The actor faced a gut-wrenching decision, and on the lowest day of his life, he stood outside a liquor store, offering his dog to strangers for $50.
A fellow came along who took an interest, but he negotiated the price down to $25. With tears streaming down his face, the actor reluctantly accepted.
Weeks later, there was a boxing match on TV. In one corner: Muhammad Ali, "The Greatest." In the other corner: an underdog fighter named Chuck Wepner.
Clearly outmatched, Wepner was bludgeoned from the opening bell. But he kept coming back—refusing to quit. Wepner shocked the audience by lasting all 15 rounds, even knocking Ali down at one point.
The actor watched, mesmerized, because he saw himself in the fighter. As soon as the fight ended, he started writing. Twenty hours later, he had a script. He knew it was special the moment he finished.
Before long, a party offered to buy the script for $125,000.
This was a life-changing sum, but the actor had one condition: he wanted to play the lead role.
The buyers deemed it too risky to cast an unknown as the star.
"No deal then," said the actor.
They came back with a new offer of $250,000, provided he give up the lead.
"No deal," said the actor.
The offer increased to over $300,000, with the same conditions.
"No deal," said the actor.
The parties finally compromised at $35,000 plus the starring role.
It turned out to be a good deal for all.
Rocky, which cost just $1 million to make, went on to earn $200 million at the box office. The film won three Oscars, including Best Picture, and it launched Sylvester Stallone's career into the stratosphere.
After receiving the $35,000 check, Stallone had just one thing on his mind: getting his dog back.
Stallone spent three days searching for the man who had purchased his dog. He offered the man $100 to buy the dog back.
"No deal," said the man.
$500 offer.
"No deal."
$1,000 offer.
"No deal."
Eventually, they came to an agreement.
Remember the dog in Rocky? That was Butkus—Stallone's real dog, which he bought back for $15,000!
Investment lessons are all around us. Several appear in this story, which I happen to love.
Market cycles
The first lesson involves the man who bought the dog. $15,000 was 600 times what the man paid for the dog a month and a half earlier. He managed that ROI by exploiting a market cycle. Specifically, he took advantage of a bear market in another man's career.
Few things scream "desperate" as loudly as a guy standing outside a liquor store, trying to sell his dog. Sensing leverage, the man negotiated a 50% discount.
When Stallone returned to buy the dog back, flush with cash, his career had entered a bull market. Sensing a new form of leverage, the man again took full advantage, this time holding out for an extremely rich price.
If you are going play the tactical investing game—adjusting your market exposures based on the ebb and flow of a market cycle—you want to be the man who bought the dog. You never know precisely when opportunities will come along, but when they do, it pays to act as swiftly and boldly as he did.
Maximizing human capital
Sylvester Stallone made the best long-term strategic investment anyone can make: He bet on himself.
Steve Jobs said:
"Your time is limited, so don't waste it living someone else's life. Don't be trapped by dogma—which is living with the results of other people's thinking. Don't let the noise of other's opinions drown out your own inner voice. And most important, have the courage to follow your heart and intuition. They somehow already know what you truly want to become."
Jobs is talking about maximizing human capital. That is: where and how we direct our time, talents and energy. It's the trade we make in exchange for financial capital.
The economy works because it is comprised of different people and enterprises, with diverse talents, interests and abilities.
The overall pie, and our individual slices, grow largest when each of us devote maximum energy to activities where we can add unique value.
If Stallone had given up his calling to pursue a traditional job, he would have likely become a commodity. Instead, he became a legend.
Intrinsic value
A lot of people want to be actors, but only one actor was meant to play Rocky. Stallone's real-life journey carried over into the spirit he brought to the role.
Stallone had the foresight to correctly forecast that the intrinsic value (i.e. the "true value") of the film with him in the lead was worth more than the market price he was offered to just sell the script. It took nerves of steel to turn down over $300,000. But Stallone saw value others couldn't see.
The $35,000 meant little to Stallone. Heck, he spent almost half buying his dog back!
To Stallone, the long-term value was in the leading role. It was equivalent to a call option. Options are risky, but can yield big payoffs. Today, the once-broke actor has a net worth exceeding $400 million.
As investors, we are inundated with price quotes telling us what other investors think assets are worth. When an employer hands us a check, they're telling us what they think we're worth. Yet we have our own say in each of these matters.
Remember—wealth does not manifest passively. Wealth is born from an independent mind-set, and flourishes when we passionately pursue our purpose.
"If you know what you're worth, then go out and get what you're worth." - Rocky Balboa
Originally published by Forbes. Reprinted with permission.
---
This material is not intended to be relied upon as a forecast, research or investment advice, and is not a recommendation, offer or solicitation to buy or sell any securities or to adopt any investment strategy. The opinions expressed are as of the date indicated and may change as subsequent conditions vary. The information and opinions contained in this post are derived from proprietary and nonproprietary sources deemed by Silverlight Asset Management LLC to be reliable, are not necessarily all-inclusive and are not guaranteed as to accuracy. As such, no warranty of accuracy or reliability is given and no responsibility arising in any other way for errors and omissions (including responsibility to any person by reason of negligence) is accepted by Silverlight Asset Management LLC, its officers, employees or agents. This post may contain "forward-looking" information that is not purely historical in nature. Such information may include, among other things, projections and forecasts. There is no guarantee that any of these views will come to pass. Reliance upon information in this post is at the sole discretion of the reader.