You are here

5 Things We Learned This Week - 2/13/2021
5 Things We Learned This Week - 2/13/2021
Submitted by Silverlight Asset Management, LLC on February 13th, 2021
February 13, 2021
The S&P 500 rose 1.3% this week as treasury yields dipped slightly. It was a relatively quiet week on Wall Street. A closer look, however, reveals a trading frenzy showing few signs of abating.

An average of 15.8 billion shares have traded daily over the past three weeks, which is just shy of the 16.1 billion daily average we saw during the throes of the market panic last March. Historically, there tends to be a tight correlation between surges in trading activity and rising volatility. Subdued price movements last week could give way to bigger swings ahead.

For the first time ever, the National Association of Realtors reported two consecutive quarters of rising median home prices in all 180 metro areas tracked. The housing boom is easily the strongest in over a decade, as the pandemic has inspired a broad swath of millennials to leave cities and to purchase homes for the first time. The Wall Street Journal reports that for many, the rush to buy homes has resulted in overpayment, failure to conduct due diligence, and regret.

Across the pond, the United Kingdom is starting to see fallout from Brexit. Last month, Amsterdam eclipsed London as Europe's dominant center for trading shares, with an average 9.2 billion euros traded daily on Euronext Amsterdam and the Dutch arms of CBOE Europe and Turquoise. By comparison, shares traded in London in January average 8.6 billion euros daily, a number that has been progressively shrinking as Amsterdam's tick higher.
When Profit-Less Companies Outperform
Money-losing companies have been rallying hard over the last few weeks, while earnings-generators post more modest gains. This understandably frustrates many disciplined, fundamental-minded investors. But it shouldn't.

"Junk rallies" are common after bear market bottoms, as we saw coming out of the 2002 recession and again following the 2008 Financial Crisis. In this cycle, the buying has been exacerbated by the biggest and boldest monetary and fiscal stimulus in a generation. The "junk rally" continues apace, but it will not last in perpetuity. We know how this movie ends, we just don't know when it ends.

If watching money-losing companies rally bothers you, or elicits an itch to chase the trend, just remember that over the long-term profits have always mattered and will continue to matter. Equity shares are not just pieces of paper or lottery tickets – they are fractional ownership shares of real businesses. Common stock owners get "paid" through dividends and other forms of profit sharing (i.e., stock buybacks). Without long-term profits, the terminal value of any investment is zero.
All Things Electric
According to the International Energy Agency (IEA), electricity demand is expected to rise at a faster pace than any other fuel over the next 10 years. The future is electric.

General Motor's announcement that its entire vehicle fleet will be electric by 2035 was ambitious, but it was not trend-forming or earth shattering. At this point, GM is just trying to keep up. Whether it's electric vehicles, IT infrastructure build-outs, connected buildings, or other electronics needed to power the digital economy, electricity is poised to see a massive shift.

The IEA also forecasts that spending to "modernize, expand, and digitize grids will reach $460 billion in 2030," with network expansion expected to rise 80% from the previous decade.

Silverlight is actively positioned for this theme. Clients own Hubbell, Schneider Electric, Siemens, Emerson Electric and a variety of other companies that are positively leveraged to the electric future.
How To Think About Covid-19 Variants And Vaccines
As we enter a new phase of the pandemic—with falling hospitalizations and deaths, better treatments, and rising vaccinations—uncertainty is still dragging sentiment across the world. Positive trends have been counterbalanced by news of variants and questions over whether the existing fleet of vaccines will work effectively against mutations.

Looking for negatives amongst the positives tends to dilute the big picture takeaway, however: vaccines are highly effective and supply chain/distribution issues will continue to improve with time.
The Commodity Rally Has Room To Run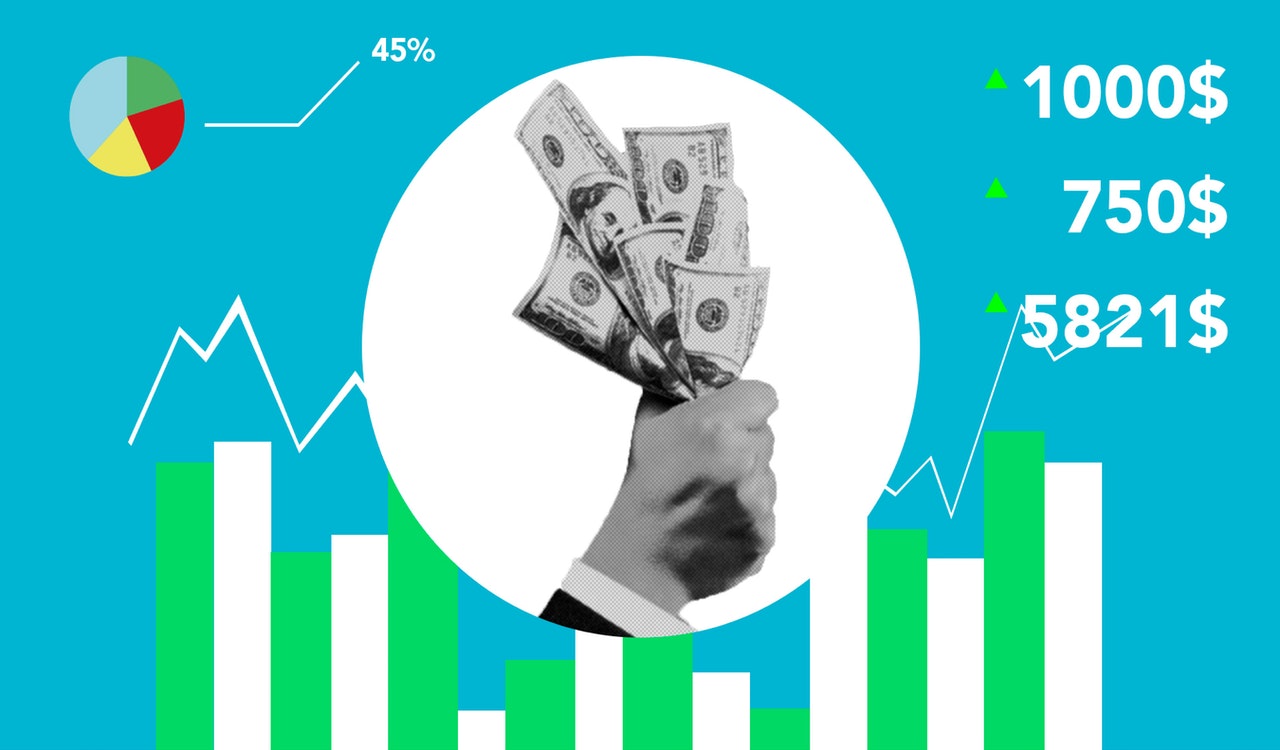 While many profit-less companies surge and growth stocks trade at high premiums, commodities are looking attractively priced. The Bloomberg Commodity Spot Index is up some 60% from its March 2020 lows, but this rally still places it 20% below the peak in 2011. Meanwhile, global demand is set to pick up rapidly in the second half of 2021.

Silverlight has been pressing this theme for some time now, but we're starting to see it gain more airtime and followers. This week for example, J.P. Morgan's quant guru Marko Kolanovic released a report profiling a super cycle thesis for the energy sector. His paper focuses mainly on oil, but we can also see room to run across other commodities like copper and silver. The price of copper, for instance, has surged to $8,000 recently, but less appreciated is that the metal's peak value was over $10,000.
Shifting Time Perspectives
When meeting new prospects and clients, I always try to understand how that person thinks about money – what they value, what they want to accomplish, what the purpose of money is in their lives. Part of the exercise involves thinking deeply about what we want our future self to look like, which is a challenge for most people.

The graphic above is a simple but revealing portrait of this challenge. Any time we start talking about our future selves, it becomes more difficult to see and think clearly. This difficulty manifests as a barrier to financial planning – if we do not think critically about who we will be and what we will want in the future, then how can we effectively plan for optimal outcomes?

One effective way to overcome this challenge is to think in smaller increments – try focusing on outcomes you want in the next 5 years, then zoom out to 10, 20, and eventually longer time horizons that can secure you and your family's financial futures, perhaps for generations to come.
---
Headphones Worth Every Penny
The world is saturated with gadgets and electronics, many of them great, some of them terrible. I thought I'd share a recommendation for one of the greats: Apple's Powerbeats Pro Wireless Headphones.

This is one of the best value purchases I've made personally in a long time. I simply love these headphones. They sound great and you can wear them while doing all sorts of activities – e.g., running, riding a bike, golfing, doing chores around the house, and even playing tennis against a ball machine. They were also great on the only airplane trip I've taken with them—screened out a crying baby that sat a few rows away. The hands-free nature and sturdy fit are liberating. Anyone who enjoys listening to music or podcasts while walking, running, painting, or doing any other activity requiring motion is likely to love these.
---
This material is not intended to be relied upon as a forecast, research or investment advice. The opinions expressed are as of the date indicated and may change as subsequent conditions vary. The information and opinions contained in this post are derived from proprietary and nonproprietary sources deemed by Silverlight Asset Management LLC to be reliable, are not necessarily all-inclusive and are not guaranteed as to accuracy. As such, no warranty of accuracy or reliability is given and no responsibility arising in any other way for errors and omissions (including responsibility to any person by reason of negligence) is accepted by Silverlight Asset Management LLC, its officers, employees or agents. This post may contain "forward-looking" information that is not purely historical in nature. Such information may include, among other things, projections and forecasts. There is no guarantee that any of these views will come to pass. Reliance upon information in this post is at the sole discretion of the reader.​​